DIRECTORY
01. MEMBERS
02. OVERVIEW
03. DISCOGRAPHY REVIEW
04. PLAYLISTS
05. TIMELINE
06. PHOTO GALLERY

MEMBERS

SAKURAI ATSUSHI

BIRTHDAY: March 7, 1966
SIGN: Pisces
HOMETOWN: Fujioka, Gunma prefecture
BLOOD TYPE: O
HEIGHT: 177cm
SIDE PROJECTS: Schwein (with Imai), The Mortal.
He has collaborated with other artists such as Der Zibet, Issay,
Shiina Ringo, and Masami Tsuchiya.
FUN FACTS: Loves cats, alcohol, and reading.
Is a huge David Bowie and Bauhaus fan.
Is pretty good at drawing.
Has said that if he didn't get into music he'd probably end up
as a Yakuza or dead.
Very quiet and private. Sometimes stutters when having to
talk in front of people.
Is very close with Issay of Der Zibet.


IMAI HISASHI

BIRTHDAY: October 21, 1965
SIGN: He's a Libra, babey!!!!
HOMETOWN: Fujioka, Gunma prefecture
BLOOD TYPE: O
HEIGHT: 174cm
SIDE PROJECTS: Lucy, Schaft, Schwein (with Sakurai).
He has collaborated with other artists such as
Der Zibet, Acid Android, Pig, and Soft Ballet.
FUN FACTS: Very quiet but occasionally will say a funny comment.
Gets livelier when drinking.
Sometimes in the backgrounds of music videos he'll pull a funny face.
Designs and paints his own guitars.
Sometimes zones out or falls asleep in interviews.
(According to the other members, he does this
during recording and rehearsal too.)
Has a very unique style of dancing while playing guitar-
watch a live video and you'll see instantly.



YAGAMI TOLL

BIRTHDAY: August 19, 1962
SIGN: Leo
HOMETOWN: Takasaki, Gunma prefecture
BLOOD TYPE: A
HEIGHT: 170cm
SIDE PROJECTS: Yagami Toll & The Blue Sky
FUN FACTS: Is the only member of Buck-Tick who still puts his hair up.
He has said that he'll keep his hair up until he dies.
Even when wearing a hat, he keeps his hair up: he cuts holes
in the tops of hats for his hair to stick through.
Is close friends with Genet of Auto Mod.
Is Higuchi Yutaka's older brother- because of this,
his nickname is 'Anii,' meaning "big brother."
According to the other members, most of the arguments
or confrontations that occur between members are sibling
squabbles between him and Yutaka.



HIGUCHI YUTAKA

BIRTHDAY: January 24, 1967
SIGN: Aquarius
HOMETOWN: Takasaki, Gunma prefecture
BLOOD TYPE: A
HEIGHT: 167cm
SIDE PROJECTS: Wild Wise Apes
FUN FACTS: Is the only member of Buck-Tick that seems to actually talk
or smile in interviews. In fact, he seems to always be smiling.
The youngest member of Buck-Tick.
Says that if he wasn't a musician, he would have become a history teacher.
Doesn't own a copy of the original indie release of Hurry Up Mode because
someone stole his copy, apparently.



HOSHINO HIDEHIKO

BIRTHDAY: June 16, 1966
SIGN: Gemini
HOMETOWN: Fujioka, Gunma prefecture
BLOOD TYPE: A
HEIGHT: 179cm
SIDE PROJECTS: Dropz
FUN FACTS: Quietest member. Falls asleep in interviews sometimes.
In the early days of Buck-Tick, around 1985-1986,
he lived together with Imai in Tokyo.
Once said that his sister came to see a Buck-Tick
live but she spent more time watching Sakurai than
him, so he got annoyed.
Has a wife and children, apparently was seen at the
grocery store and him, his wife, and his kids were
all wearing matching striped shirts.



OVERVIEW

FORMATION

Buck-Tick was formed in 1983 in Fujioka, Gunma Prefecture by guitarist Imai Hisashi, who wanted to be in a band despite not knowing at the time how to play guitar. He recruited his friend from high school, Higuchi Yutaka, who joined him on bass, and then Yutaka asked his friend Hoshino Hidehiko to join, originally wanting him to be the singer since he was tall and good-looking, but Hidehiko didn't want the attention-catching role of vocalist, instead preferring to play guitar in the back. Sakurai Atsushi, a classmate of Imai's, who was at the time a Yanki ("bad kid"), volunteered to play drums, and Imai's friend Araki was the original vocalist.

After graduating high school, the rest of the band went to college or Tokyo, while Sakurai's parents wouldn't let him leave. During this time, the band underwent some changes, with Imai's compositional skills improving, and Araki became unable to keep up as vocalist. Sakurai decided he wanted to join Imai in Tokyo as the vocalist, and so Higuchi Yutaka recruited his brother, Yagami Toll, to play drums for the band. Thus the lineup of Buck-Tick was established, and has stayed the same for the 35 years that the band has been active.



GENRE

Buck-Tick's music can't be pinned down to any one genre, as they have experimented and played in almost every musical genre imaginable, including electronic, industrial rock, and even rap. However, they are most known for their gothic rock and positive-punk music, and the majority of the songs they play, independent of the genre, generally have a "dark" feel to them in both the lyrical and musical composition.



INFLUENCE

The members of Buck-Tick have cited 70s-80s British post-punk bands such as Bauhaus, Robert Smith, Love & Rockets as their main musical influences, as well as David Bowie, The Stalin, Der Zibet, and Masami Tsuchiya.

Conversely, Buck-Tick has also been the influence for many later visual kei musicians. Kiyoharu, Kyo (of DeG), Tatsurou (of Mucc), Yuu (Merry), Aie (deadman), and many more visual kei artists have stated that they were largely influenced by Buck-Tick. As such, Buck-Tick is considered one of the founding bands of the visual kei movement, along with other bands of the era such as X Japan.




DISCOGRAPHY REVIEW

PLAYLISTS

TIMELINE


1983-1985: Formation, playing mainly The Stalin and Bauhaus covers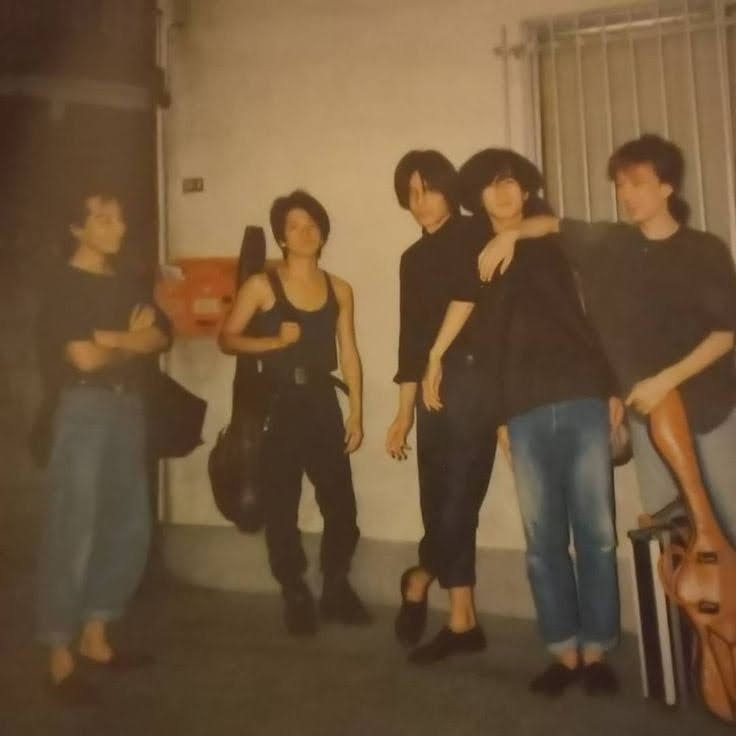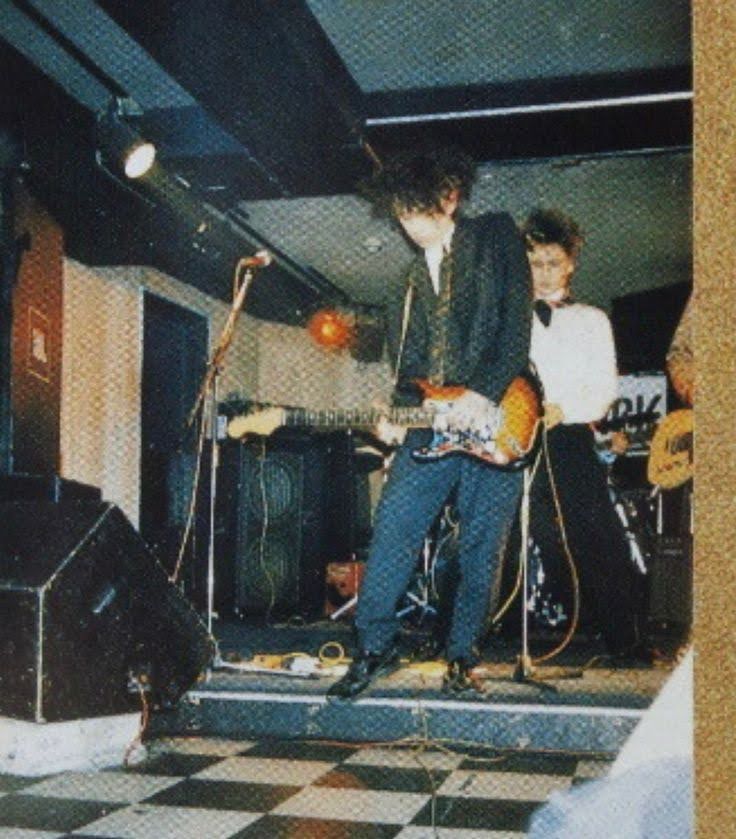 1985-1987: Indies period, playing positive-punk at livehouses when they are discovered by independent label Taiyou Records in 1986. With his help they release and record the single "To Search" and then the album "Hurry Up Mode." They play their first large live, called the Buck-Tick Phenomenon, at a 1,200-capacity live hall in Ikebukuro and sell over half the tickets, a huge feat for a small indies band.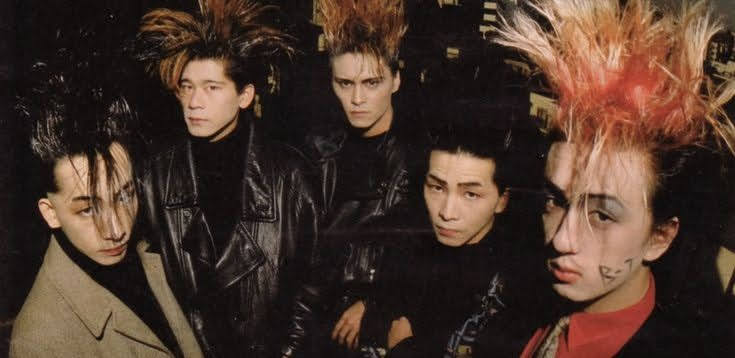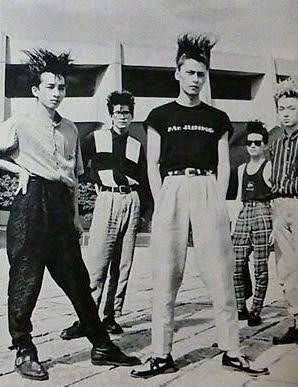 1987-1988: Major label debut, still playing positive-punk. They release the albums Sexual XXXXX! and Seventh Heaven during this time.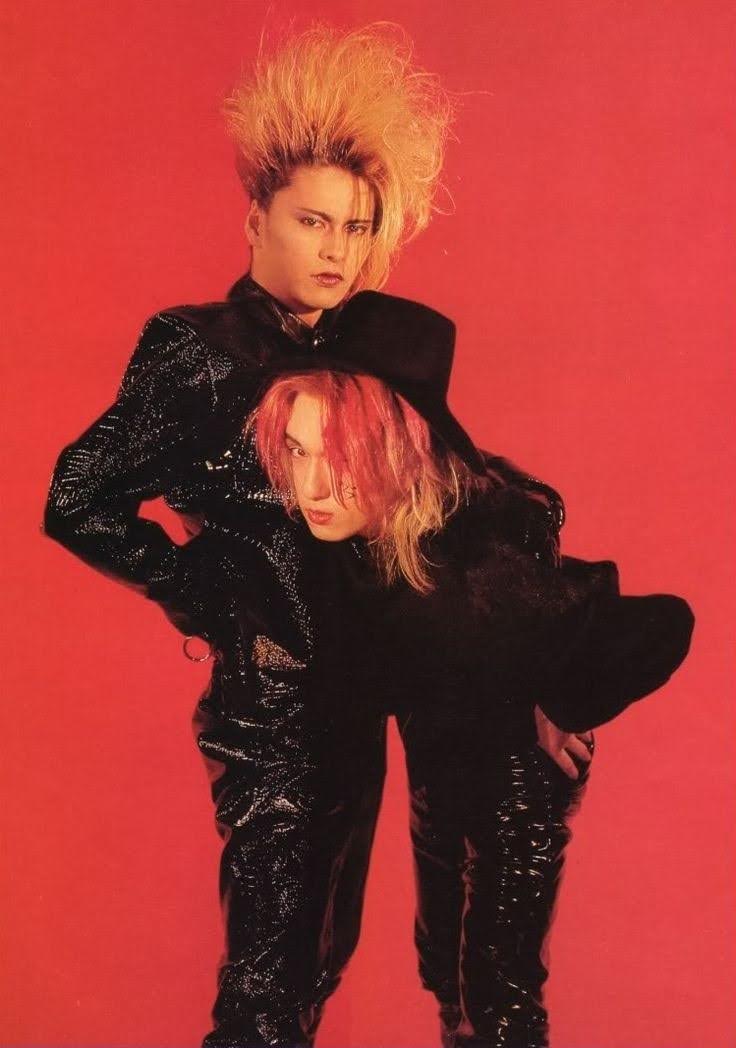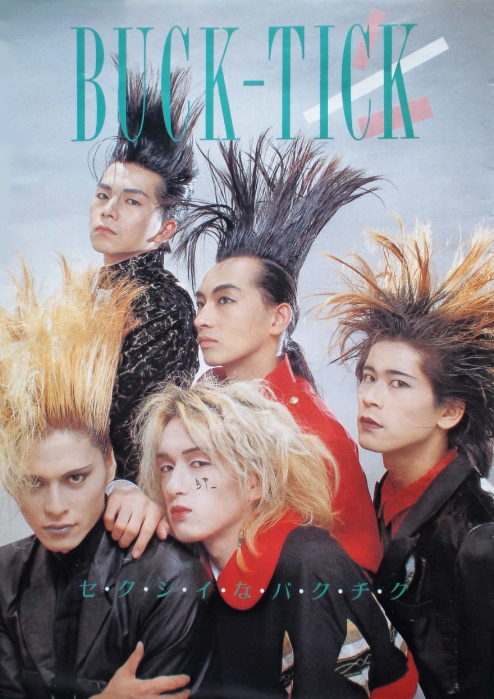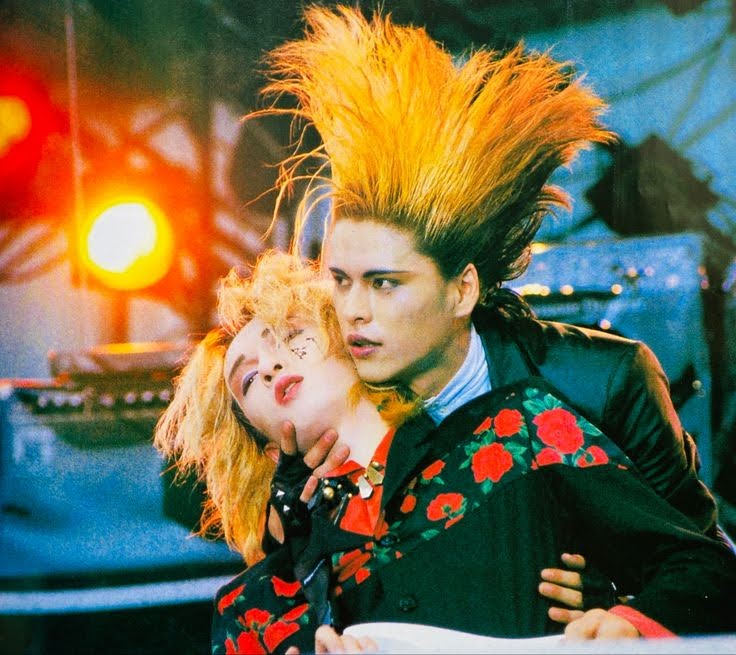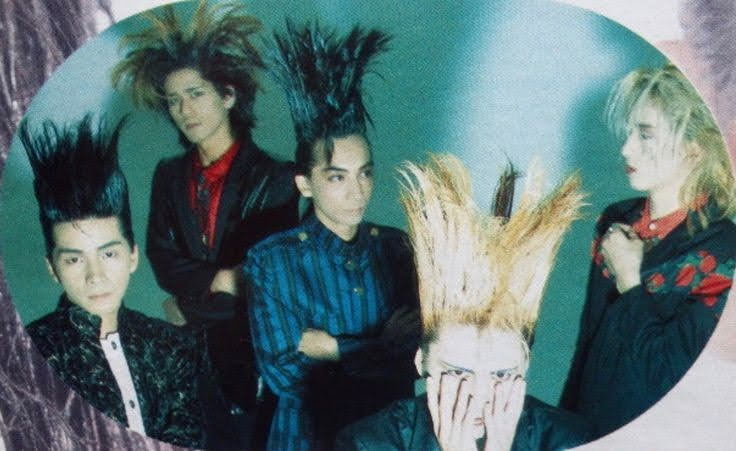 1988-1989: Shift to a darker, more mature sound with the album Taboo. Both the music and lyrics shift towards a dark and goth tone, even the most "lighthearted" song in the album, "Just One More Kiss," features lyrics such as "I love you/I want you to kill me/God knows I lost my heart/I continue screaming."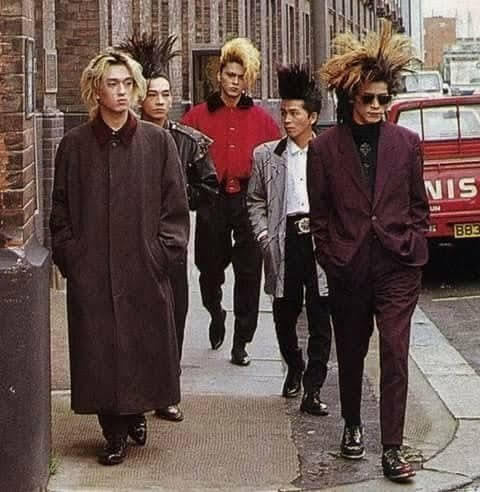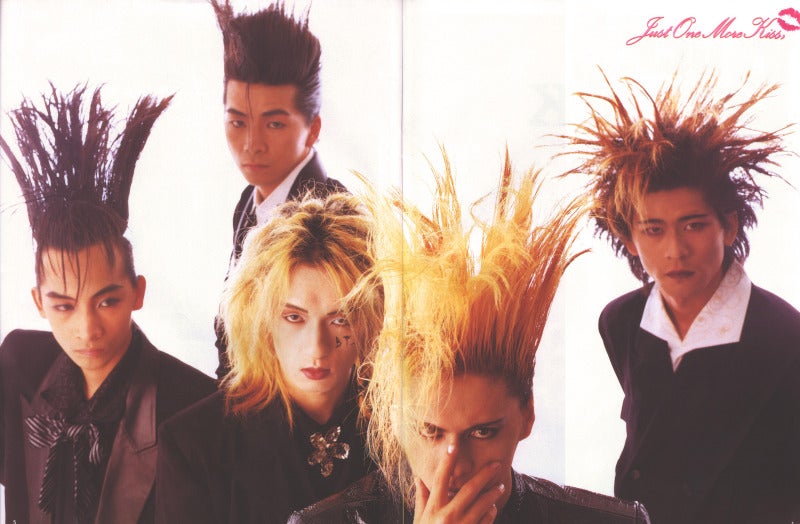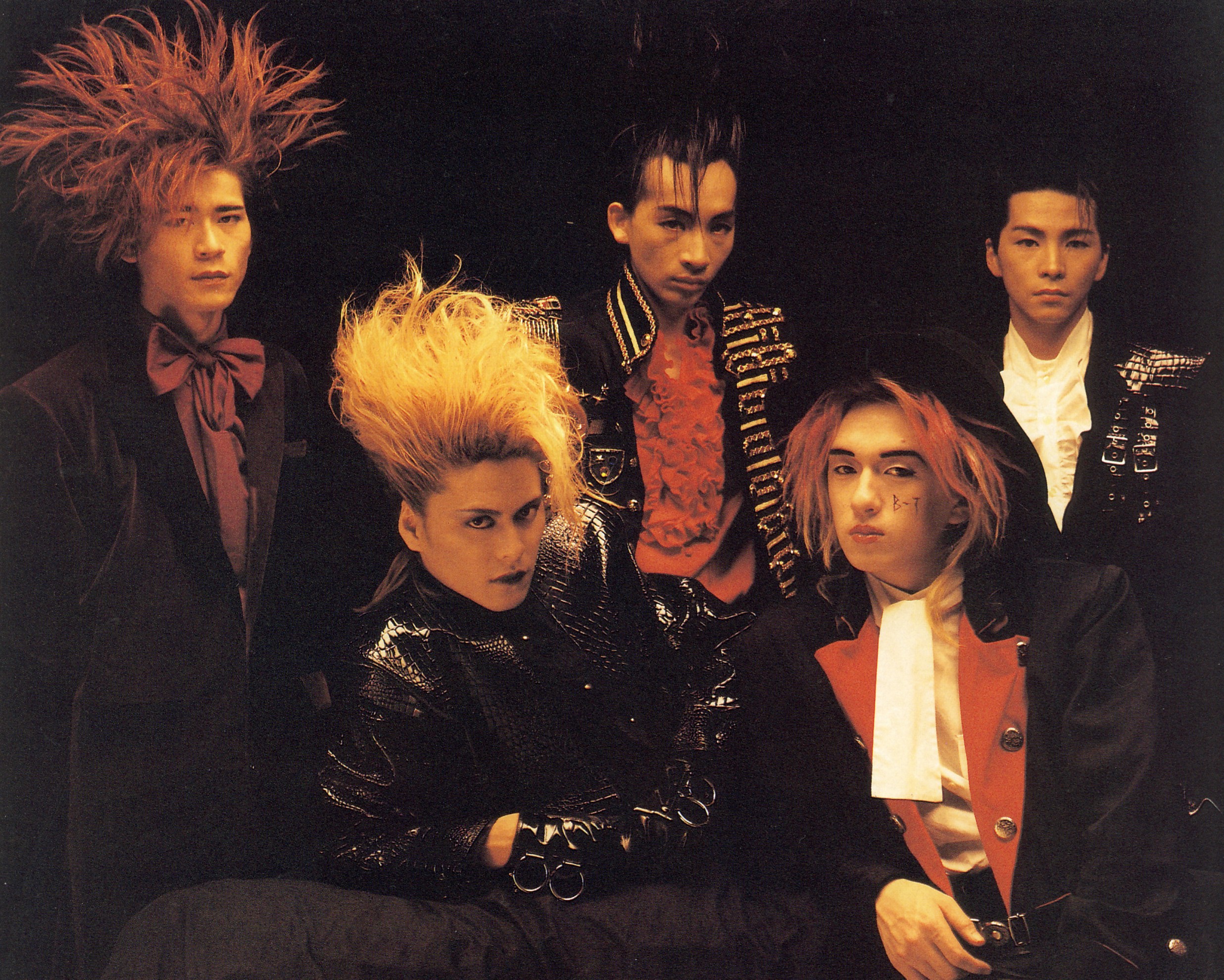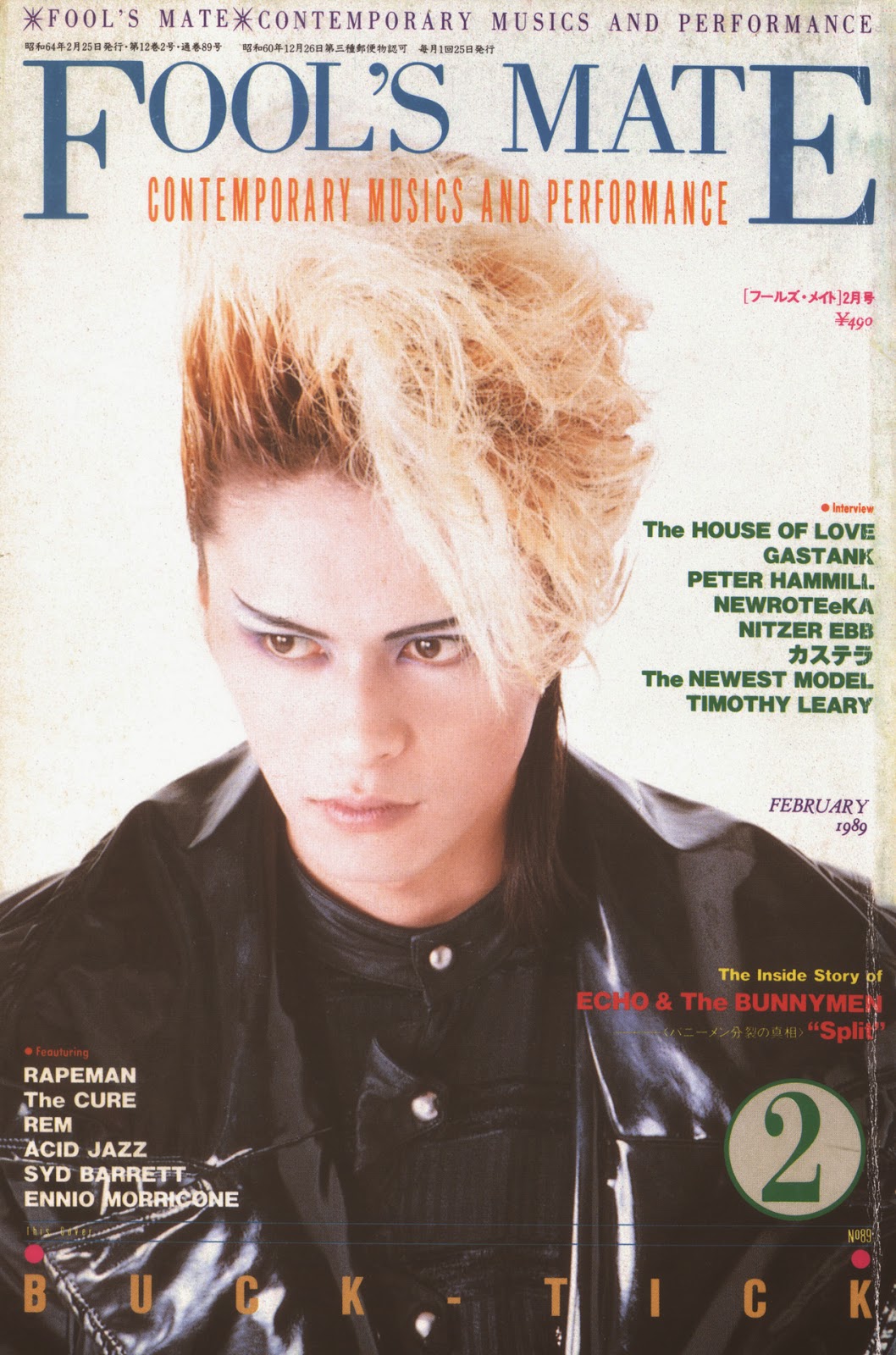 1989-1990: Delves further into the dark, gothic sound and aesthetic. The band undergoes a short hiatus after Imai is arrested for LSD possession, but then releases the album Aku no Hana, named after Baudelaire's collection of poems titled Les Fleurs du Mal (Flowers of Evil). This album became their best-selling album of all time and is the one they are the most famous for. The band also began to shift towards a distinctly gothic appearance, most notably with Sakurai, who let his hair grow out, started wearing black lipstick, darker makeup, and elaborate black leather stage outfits.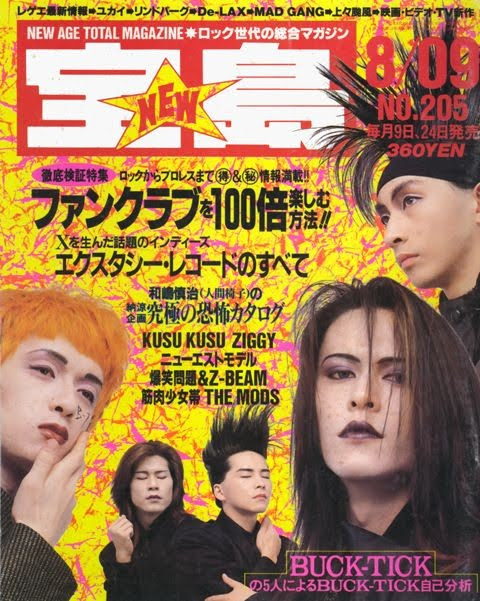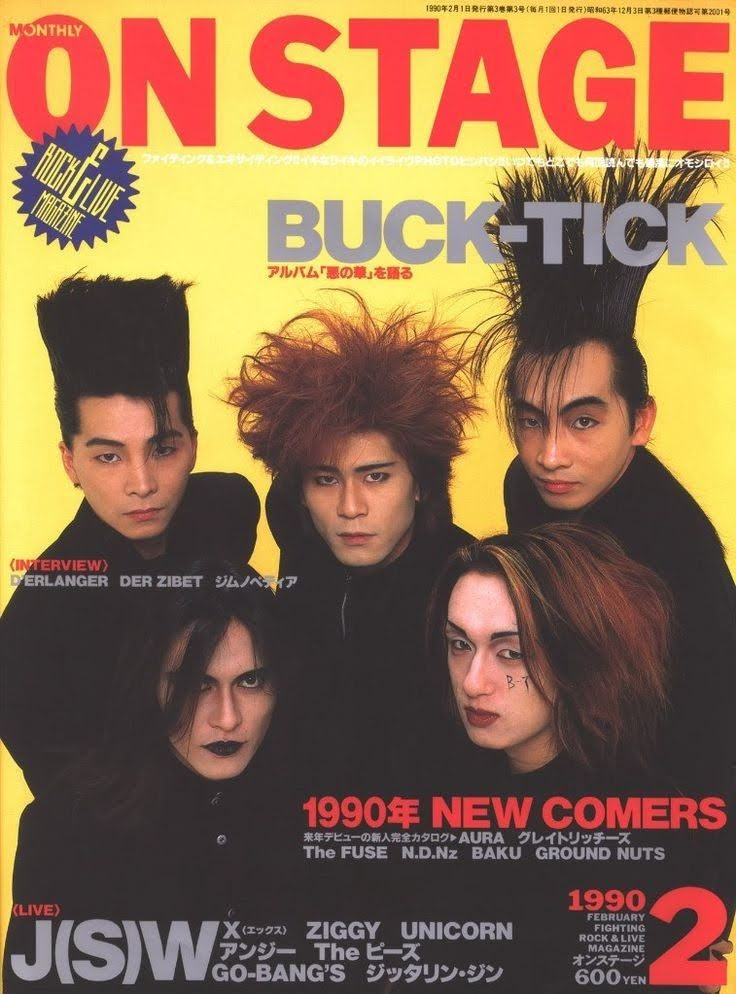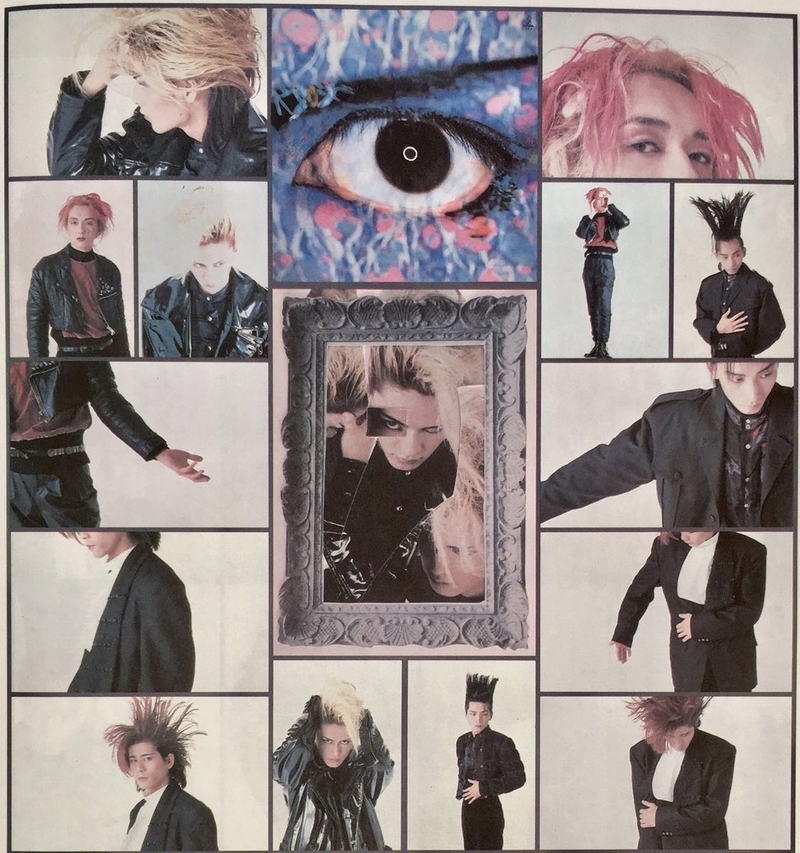 1990-1993: Buck-Tick's sound and image continue to mature as the members become more skilled in each of their mediums, particularly Imai and Hoshino, in terms of songwriting, and Sakurai, in terms of lyrics and singing. As the band was working on the next album, Sakurai got married and then divorced. Shortly after, his mother, with whom he was very close, died. This ended up greatly affecting the album, Kurutta Taiyou, which was heavier and more experimental than previous albums. The lyrics became more dreamlike, surreal, and introspective, while still maintaining the classic melancholy and darkness that Buck-Tick is known for.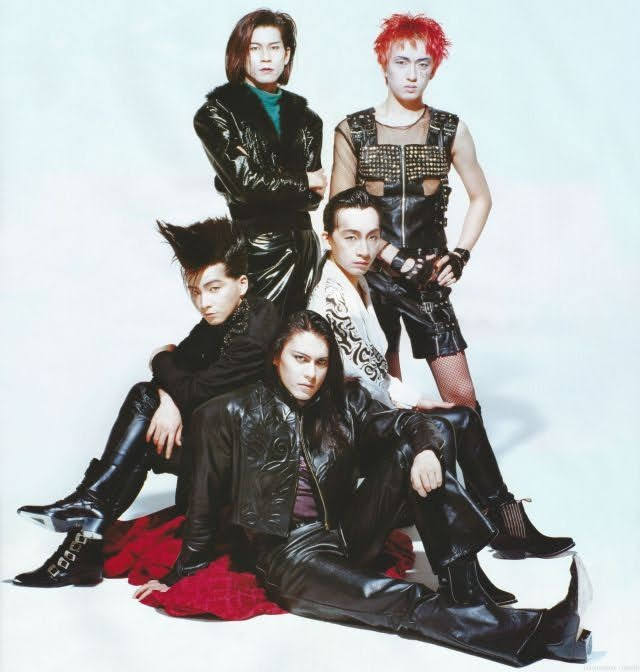 1993-1995: The conceptual album Darker Than Darkness -Style 93- was released. The album's theme was focused primarily on death, and was largely alternative and industrial rock, rather than previous albums that were more goth rock or positive-punk. Sakurai's lyrics continue to delve into increasingly dark and depressive imagery, with even the "lightest" song on the album, "Dress," expressing some modicum of suicidal intent.

1995-1996: Six/Nine, Buck-Tick's 8th album, is released. It was more psychological and experimental than previous albums, with an amalgam of upbeat, heavier rock songs mixed with slow psychedelic tracks. The lyrics also depart from the distressingly depressed- while still self-deprecating and somewhat despairing, they're not overtly suicidal. Accordingly, Buck-Tick begins to shift away from their overtly "goth" image (though Sakurai retains his gothic sensibilities) and move towards a more "cyberpunk" image. Sakurai also collaborates with his long-time friend, Issay of Der Zibet, for the song "Itoshii no Rock Star," and Issay joins Buck-Tick on tour to perform alongside Sakurai.

1996-2003: Buck-Tick enters their "cyberpunk" phase. The albums Cosmos, Sexy Stream Liner, One Life One Death, Kyokutou I Love You, and Mona Lisa Overdrive are released. For the most part, these albums are largely a mix of electronic and industrial rock and lighter in tone than previous works. The music, lyrics, album covers, performances, and music videos all borrow heavily from science fiction, especially cyberpunk.

2004-2005: Buck-Tick makes a drastic departure from cyberpunk and dramatically returns to goth with their new album, Juusankai wa Gekkou. Although Buck-Tick had always been a "goth" band, they decided this time to emphasize the romantic and Victorian aspects of the goth aesthetic, with Sakurai wearing lacy shirts, three-piece suits, top hats, and carrying a cane. Their sets for performances were covered in candelabra and cobwebbed furniture, and they even hired a clown and a ballerina to perform with them on stage.

2006-2012: Buck-Tick moves towards a retro "straight rock" style for their next couple of albums, Tenshi no Revolver, Memento Mori, and Razzle Dazzle. Though Razzle Dazzle is largely "straight rock," it marks a change to a more electronic "dance rock" sound.

2013-2016: Buck-Tick continues along the "dance rock" trajectory, with the next few albums, namely Yume Miru Uchuu, Arui wa Anarchy, and Atom Miraiha No.9 being a mix of "dance rock" and psychedelic acid punk. Atom Miraiha No.9 also features heavy industrial rock influences, as well as some notable Latin influences, especially in songs such as "SEASIDE STORY" or "Cuba Libre." Around this time Sakurai also begins to experiment with gender (moreso than before) in both the lyrics and performances. Several songs are written in women's speech, and during performances he famously starts wearing and experimenting with lingerie, skirts, and dresses (although he has worn skirts several times in the past, especially during the Kurutta Taiyou - Darker than Darkness era).

2017-2019: The album No. 0 is released in 2018, and is a surreal, experimental album not dissimilar to Six/Nine. It features the recent electronic, acid punk, industrial rock, and dance rock sounds, but also marks a change back towards the gothic territory of Juusankai wa Gekkou with songs such as "Ophelia," "Babel," and "Salome - femme fatale." Later in 2019, the singles "Rondo" and "Kemonotachi no Yoru" are released, with "Rondo" being a dark, romantic gothic song and "Kemonotachi no Yoru" being an electronic dance rock song.